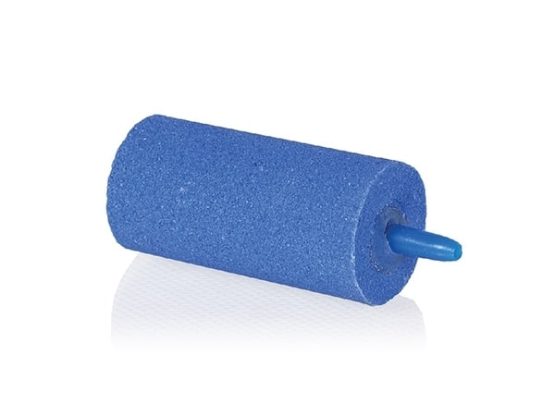 Air Stones
KSh300
Air Stones are porous rocks/material used to enhance the vibrancy and energy of your aquarium.?It works by dispersing bubbles from one location of aquarium to create the impression of rising stream of water. With good bubble dispersion, your tank is also assured of adequate air supply.
It is excellent for decoration and air supply in all kinds of aquariums and tanks. It is ideal for fresh / tropical and salt water aquariums as well as reptile habitats.
The tubes come in various lengths depending on your fish tank's specification
Description
Description
Air Stones are porous rocks/material used to enhance the vibrancy and energy of your aquarium.?It works by dispersing bubbles from one location of aquarium to create the impression of rising stream of water. With good bubble dispersion, your tank is also assured of adequate air supply.
It is excellent for decoration and air supply in all kinds of aquariums and tanks. It is ideal for fresh / tropical and salt water aquariums as well as reptile habitats.
The tubes come in various lengths depending on your fish tank's specification
Tips and Tricks:
1.? First, connect the rubber hose to the check valve outlet with a 0.35mm air tube, then connect it to the air pump with 0.35mm air tube and dip it into the water.
Once power on, bubbles can be dispersed immediately.
2.? Over time,?the pores on the tube might be clogged after being used for a long time, reducing bubble intensity. At this point, immerse it in hot water water for about 8 minutes, then use a brush or cloth to rub the surface slightly.
NOTE:
And due to the difference between different monitors, and products in stock the picture may not reflect the actual color of the item. Thank you!